Misaligned teeth are more than a cosmetic issue. Crooked teeth collect bacteria more easily, and improper bites cause painful jaw conditions.
At Perfect Smiles California in Chula Vista, orthodontist Myriam Falcon helps patients of all ages achieve proper dental alignment.
Why do patients from throughout the San Diego, CA, area choose our dental practice for orthodontic treatment?
Three Reasons
to Choose Our Orthodontist
Advanced Technology
We are committed to using the most advanced technology at every stage of treatment. We use state-of-the-art scanners to create a 3D digital model of your bite, allowing us to accurately predict your orthodontic timeline. Additionally, all of the orthodontic services we offer utilize modern methodologies to produce results faster than ever.
Multiple Solutions
We offer several different orthodontic solutions to our patients. Depending on your lifestyle, goals, and the state of your bite, we may recommend traditional braces, clear braces, FASTBRACES®, clear aligner treatments like Invisalign® or ClearCorrect™, or other options.
Made in the U.S.A.
Other orthodontists use cheaply manufactured products from China, India, and other foreign countries. These poorly made orthodontic materials can actually damage the exterior of your teeth. At Perfect Smiles California, we provide high-quality treatment by only using orthodontic products that are produced by American companies. While this may make our services cost slightly more, we believe this added investment can make a tremendous difference in the outcome of your treatment.
Dr. Falcon has been practicing orthodontics since 2006. She has a master's degree in orthodontics from LaSalle University, and she is affiliated with the American Dental Association, the California Dental Association, and the San Diego County Dental Society. She takes great pride in helping the community of Chula Vista achieve better oral health through orthodontic treatment.
Interested in Orthodontics?
Request a Consultation Today
If you are interested in orthodontic treatment for yourself or your child, we encourage you to schedule a consultation with Perfect Smiles California in Chula Vista, CA, today. During your initial consultation, our orthodontist and her team will examine your bite and recommend the best orthodontic treatment for your case.
We are experienced in providing orthodontic care to patients of all ages, and we are always ready to welcome new patients. Requesting a consultation with us is easy. You can fill out our online appointment request form, or simply give us a call at
"Can't Wait 'Til My Next Appointment!"
Just got my braces! My dentist Dr Falcon and her assistant Idalis were super nice ! They where very careful and explained how my treatment would go perfectly. They also gave me good tips on how to take care of my braces. Can't wait till my next appointment!

View On Google
Dr. Falcon is very professional and relatable. She explained everything well regarding my braces and I feel confident in my dental work. I would recommend her to anyone who needs orthodontic work..

View On Google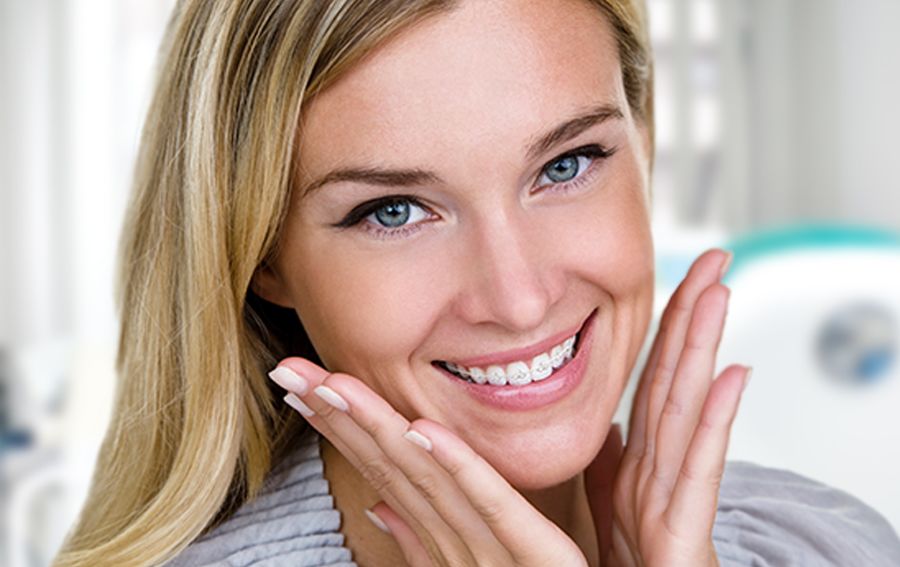 Braces
Braces remain an effective solution for moving the crowns and roots of teeth into proper alignment. By threading wires through brackets attached to the surfaces of teeth, we can predictably apply gentle pressure to push and pull teeth into position. At Perfect Smiles California in Chula Vista, we offer several braces options, including the cutting-edge Damon Braces System and FASTBRACES. When applying braces, our orthodontist uses an advanced indirect bonding technique that lets us apply an entire set of braces in a relatively short appointment.
Clear Aligners
Everyone wants perfectly aligned teeth, but treatment with metal orthodontics can be too noticeable or uncomfortable for some. Fortunately, at our orthodontic practice in Chula Vista, qualifying patients are able to discreetly and comfortably straighten their smiles with Invisalign or ClearCorrect. These systems use a series of clear aligners to gradually shift teeth into proper alignment. Clear aligners are a particularly great option for adults who only have minor misalignment. These patients can sometimes complete orthodontic treatment in less than one year.
At our practice in Chula Vista, we understand that many families are concerned about the cost of orthodontics. We do everything we can to make treatment as affordable as possible. We accept most dental insurances, and we also work with several third-party lenders. If you have questions about the cost of orthodontics, don't hesitate to give us a call.
Damon Braces:
An Innovative and Effective Option
Our orthodontist usually recommends the Damon system for teens or adults who need braces. Unlike traditional braces, the Damon system is self-ligating, which means that the brackets have a slide mechanism through which the wire is inserted. This is different from traditional braces that use elastic bands to keep wires fastened to brackets.
By not using elastic bands, it allows teeth to move more quickly and more comfortably. Also, because there are no bands to tighten, change, or maintain, you can complete your treatment with fewer visits to our office.
See How Damon Braces Work
ClearCorrect
Discreet and Comfortable Orthodontics
In the world of clear orthodontic aligners, Invisalign has the greatest amount of name recognition. Our orthodontist does work with Invisalign and can provide it to patients who want it. However, we often recommend ClearCorrect, an alternative to Invisalign, to teens or adults who want clear aligners.
ClearCorrect works in the exact same way as Invisalign. When you choose this treatment, we will create a highly precise digital model of your bite and then design a unique treatment plan involving a series of aligners that will gradually shift your teeth into proper position. Because they are made of smooth, transparent plastic, aligners are both more discreet and more comfortable than metal braces.
The reason we usually work with ClearCorrect over Invisalign is simple: ClearCorrect tends to be more affordable. If you have questions about orthodontics involving clear aligners, please contact us today.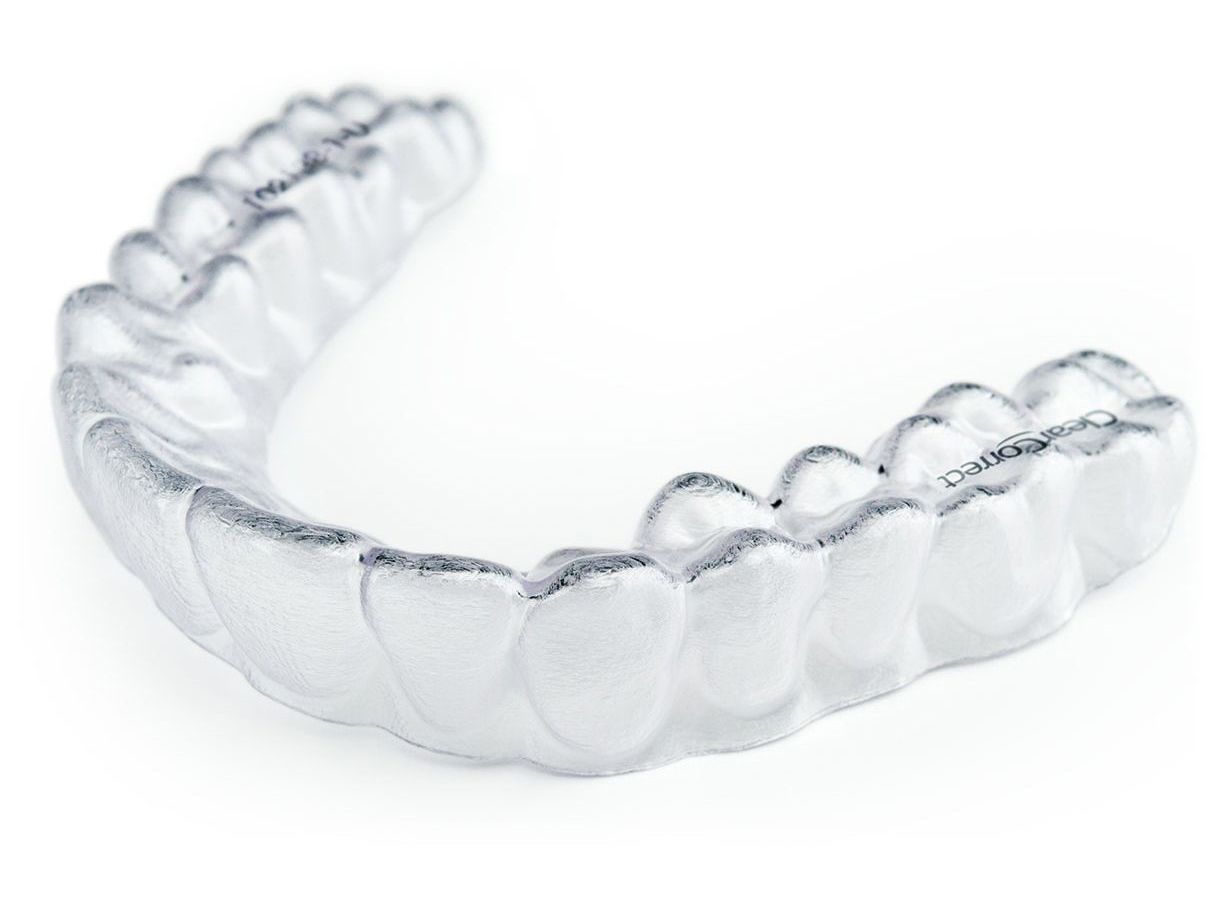 See How ClearCorrect Works
More 5-Star Reviews
"The Best Decision That I Have Ever Made!"
I started coming to Dr.Garate's office when I relocated to San Diego. Its literally been the best decision that I have ever made! He is super knowledgeable, patient, and very straight forward! I've had a lot of major dental work done at the Perfect Smile California. I would highly recommend his services to anyone! Also shout out to Dr. Falcon for handling all my ortho needs! She is simply amazing! Can't wait to see the before and after pics once I remove my braces! Thank you to the office staff for always being so friendly, professional and kind.They always make sure I never miss my appointments!

View On Google
I was looking for options to get my front teeth straightened and habitually I was looking for the very best dentist in Chula Vista. My friend Ron from San Diego advised me to check out Dr. Garate and said he offered multiple choices besides the conventional braces. He said Dr. Garate's team looks after the patient very well - making sure they are comfortable, well informed and reassured for their dental procedure. I found the office pretty welcoming and the reception staff warm and friendly and eager to help. The amount of information I received from the team and the doctor for the orthodontic work I wanted done was unparalleled. I want to thank my friend for recommending Dr. Garate. Totally happy with the braces!!

View On Google
Your Dental Partner for Life
Choose a Comprehensive Practice for Orthodontic Care
Perfect Smiles California in Chula Vista is a comprehensive dental practice. There are many benefits to choosing a full-service practice for your orthodontic treatment:
We will maintain your records after the conclusion of your orthodontic treatment, allowing us to provide continued care with knowledge of your dental history.
We will provide you with retainers at the end of your orthodontic treatment and will be able to monitor your alignment as you continue to visit us for your regular dental exams.
You will be able to continue to receive care from a friendly team who knows your name and is invested in your success.
Our dentist, orthodontist, and compassionate team look forward to helping you and your family achieve and maintain outstanding oral health.